Navio Knee Replacement Educational Seminar – Presented by Eric Green M.D.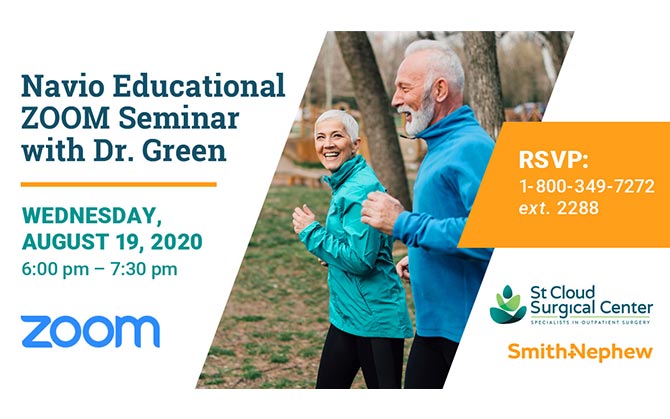 Event on: August 19th, 2020 at 6:00pm CST
If you or a loved one is curious about joint surgery or knee replacement, we invite you to join us for a free webinar to learn more about the revolutionary Navio Robotic Assistance technology! This medical breakthrough is a robotic-assisted technology that helps surgeons provide patients with a personalized surgical experience. A 3D model of your knee will be used to pre-plan and assist your surgeon in performing your joint replacement surgery. Learn more and get your questions answered!
---