Understanding Your Surgery Cost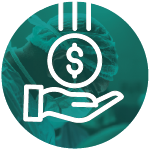 Our patients save an average of 30%-50% on outpatient surgery procedures. Compare national average prices for procedures for both ambulatory surgical centers and hospital outpatient departments. You'll see how much the patient pays with original Medicare and no supplement (Medigap) policy. More than 1 million procedures are performed in SCA Health facilities each year.
Discover a more convenient and affordable outpatient surgery at St Cloud Surgical Center. From routine screenings to minimally invasive surgeries to total joint replacements, we have developed an exceptional alternative to hospital-based care.  The St. Cloud Surgical Center is a multi-specialty center and has performed over 300,000 procedures since 1972.
Procedure Price Lookup