Start Moving again with the VELYS™ Robotic-Assisted Solution

We're taking insights and personalization to the next level as we introduce the latest technology in knee replacements to our practice. Designed for digital precision knee replacements, the VELYS™ Robotic-Assisted Solution will not only elevate the experience for your care team but also for you, the patient. This new technology allows us to simplify your knee replacement surgery by providing valuable insights, versatile execution, and verified performance to deliver efficiency and optimize your outcome. The advanced technology offered with the VELYS™ helps give your doctor the ability to predict results and joint stability post-surgery to help you start moving again. Working exclusively with the ATTUNE® Knee System, VELYS™ is the first solution of its kind that mounts to a table, giving surgeons the space and simplicity they need to perform to the best of their ability. VELYS™ is not just another robotic-assisted solution, it is designed to simplify the experience with your performance in mind.
What Makes the VELYS™ Robotic-Assisted Solution Different?
Every knee is different, as is every patient who is in need of a replacement. The ability to personalize a solution to your needs is what sets VELYS™ apart from the other technology on the market. VELYS™ Robotic-Assisted Solution for knee replacements was designed with your personalized care experience, from the beginning to the end, in mind. It offers solutions to help enhance your knee replacement journey and successfully prepares you before your procedure for the technology used during your procedure and your recovery process allowing you to stay connected with your care team after surgery. Using state-of-the-art technology and advanced insights, your VELYS™ knee replacement is designed uniquely for you to get you moving again.
Versatile Execution

– Your surgeon now has the control they need to optimize daily OR flow and focus on the most important thing in the room, you.

Valuable Insights

– Advanced data allows your surgeon to better plan for optimal ATTUNE® Knee Implant position and easily make adjustments for a more personalized experience.

Verified Performance

– Patients just like you have reported positive outcomes of harmonious stability and motion with the combination of the VELYS™ Robotic-Assisted Solution and ATTUNE® Knee System.

VELYS™ Insights and Patient Path – COMING SOON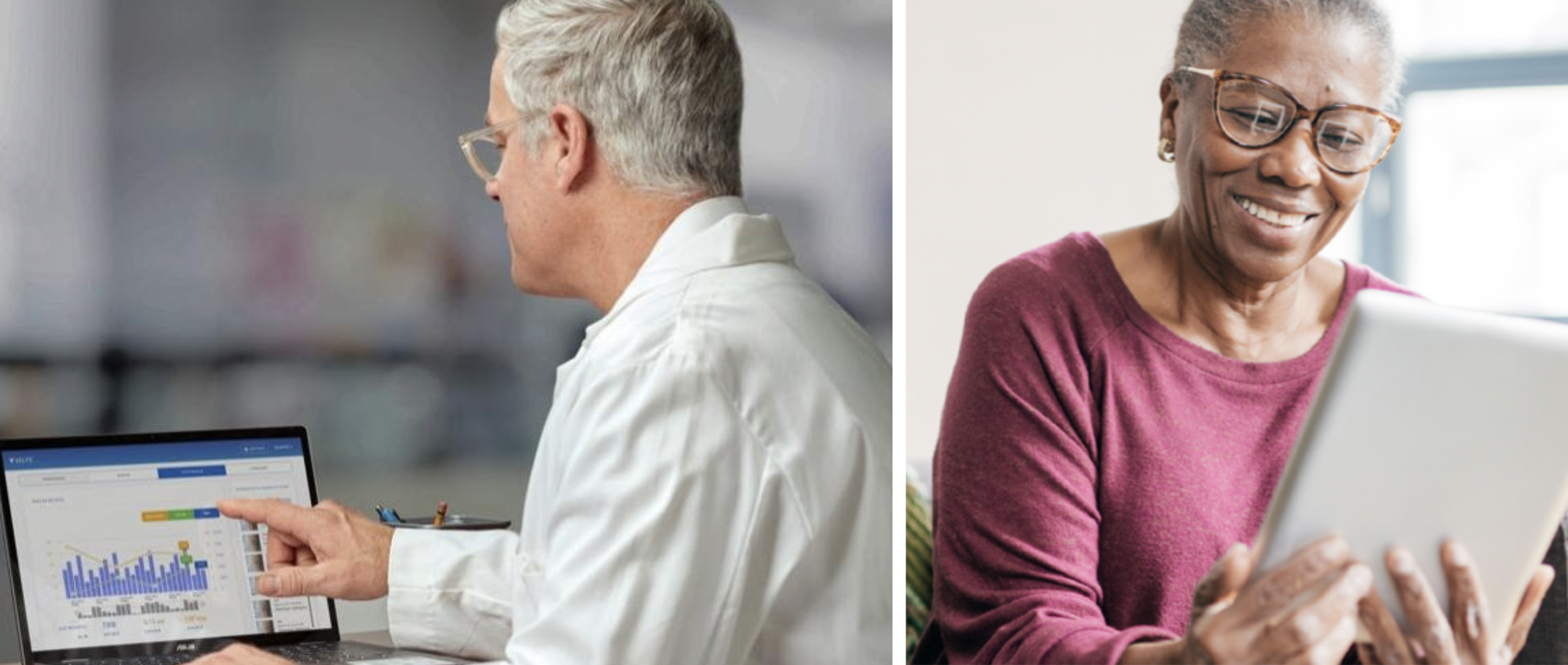 Always looking for ways to elevate your knee replacement, the VELYS™ team designed an app called Patient Path that provides you and your surgeon with real-time insights. VELYS™ Insights is there to help you stay on track before and after your joint replacement. Patient Path connects you directly to your healthcare team at the St. Cloud Surgical Center and St. Cloud Orthopedic Associates, providing support to allow you a successful surgery and recovery. Together, using action plans, education, monitoring, and direct feedback, you and your surgeon will build a comprehensive patient-provider relationship that leads you to the best possible outcome.
The best thing about Patient Path is the convenience. Insights and resources are available in the palm of your hand using your Smart Phone. Through the app, you'll be able to access your action plans and receive direct support when needed. It's even compatible with your activity tracking device, like a Fitbit or Apple Watch!
Action Plans – Track your patient's progress with their assigned pre-op and post-op action items.
Educational Materials – Assign pre-op and post-op educational materials to patients, including exercises.
Remote Communication – Engage directly with the patient on clearance letters, medications, incisions, Range of Motion sent by patient*
Post-op Monitoring – Monitor your patient's progress via graphs and trends displaying Range of Motion for knee patients. VAS pain, daily walking steps, and patient-reported outcome measures such as KOOS JR and HOOS JR