Spine and Neck Surgical Procedures
Back and neck pain are some of the most common causes of missed work days. You may even be experiencing extremely uncomfortable muscle spasms and difficulty using your full range of motion.
Our highly skilled spine surgeons specialize in helping regain back and neck comfort through personalized treatment plans. We keep your goals in mind as we explore potential options. Oftentimes, successful treatment does not include surgery. However, in the event that surgery becomes a viable solution, their expertise and ongoing training will provide you with the most advanced surgical care available today and leave you with the best possible outcome.
St. Cloud Surgical Center is the innovative leader with next generation technology for spine treatment. Surgical advancements have made it possible for many spinal surgeries to be safely and effectively performed as outpatient procedures, allowing patients to experience faster recovery while spending less out-of-pocket. Learn about the benefits and risks of the latest technology for cervical disc arthroplasty.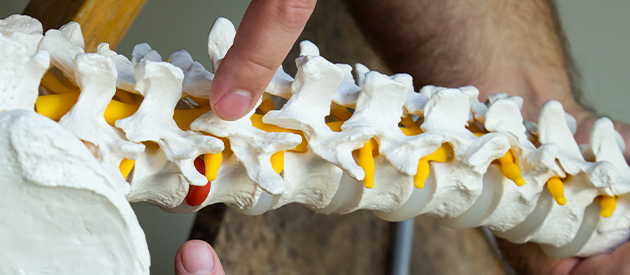 Spine Procedures Performed at St. Cloud Surgical Center:
Coflex
Disk Arthroplasty
Diskectomies
SI Joint Fusion
ACDF – Anterior Cervical Diskectomy and Fusion (1 and 2 Levels)
Lumbar Spine Fusion (TLIF)
Remove Spine Fixation Device
Nerve Root Injection
SI Joint Injection
Transforaminal Epidural Steroid Injection
Radiofrequency Ablation


Request an appointment with one of our spine specialists today to properly evaluate your back pain and discomfort. https://www.stcloudorthopedics.com/?s=SPINE
For additional resources on spine and back information, please visit one of the following websites: