Webinar: St. Cloud Ear, Nose & Throat Clinic in conjunction with St. Cloud Surgical Center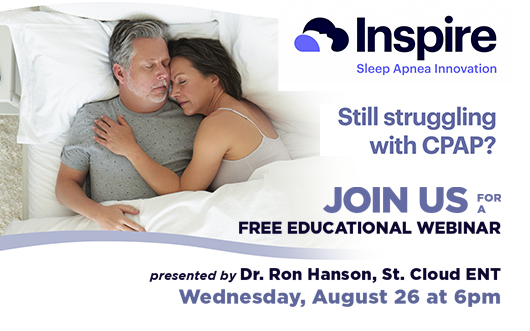 Inspire is the only FDA approved obstructive sleep apnea treatment that
works inside your body to treat the root cause of sleep apnea with just
the click of a button. No mask, no hose, just sleep.
Learn more on an educational webinar presented by
View Important Safety Information & Register at: InspireSleepEvents.com
Dr. Ron Hanson of St. Cloud Ear, Nose and Throat Clinic
St. Cloud Surgical Center
Zoom Webinar – St. Cloud
St Cloud, Minnesota 56303
August 26, 2020
06:00 PM
---