The Ins and Outs of Patient Care with Dr. Siegfried Feierabend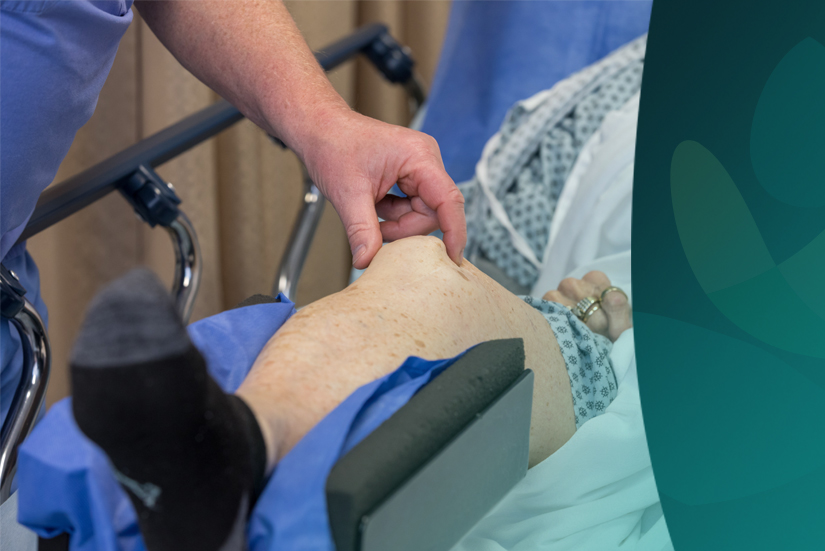 "You need surgery."
No matter the nature, hearing those three words can cause your heart to beat faster. Lucky for you, if you're coming to St. Cloud Surgical Center, we know a thing or two about surgery. We have the finest staff, who will make you feel cool, calm, and collected throughout the process. One doctor, in particular, views patient comfortability as the most important piece of surgery. His name is Dr. Siegfried Feierabend, better known as Dr. Sig, and we recently sat down with him to discuss the ins and outs of the patient's experience.
As an orthopedic surgeon at St. Cloud Surgical Center, Dr. Sig has the unique opportunity to help patients with many ailments. Most of the procedures he performs here revolve around joint replacements of the hip and knee. Still, he's been able to work on traumas like broken bones and other common elective surgeries such as rotator cuff, ACL, and meniscus procedures. The ability to understand all these procedures is no small feat, and while it's something Dr. Sig is proud of, he understands that the patient's experience must be wrapped into all the technical aspects.
You see, Dr. Sig didn't always dream about becoming a surgeon. He was set on being an electrical engineer when he went off to college, but life had other plans. He found his love for the medical world and explored many areas, including general practice. It was then that he discovered his love for the patient experience. Ultimately, he combined mechanics and patient care as an orthopedic surgeon.
So, how exactly does patient care come into play during surgery? Let us tell you!
---
PREPARATION
Quality patient care starts at the beginning. To prep you for surgery, Dr. Sig and his team will develop a course of action customized to you. You will receive all the education, comfort, and encouragement needed to get to surgery day and take care of yourself once you are home.
At St. Cloud Surgical Center, we have put together a step-by-step guide given to all Joint Replacement patients before their surgery begins. To make it even easier for you, after years of patient recommendations, we've put it all together in a 20-minute video. You'll receive this before your surgery and have the opportunity to ask our nurses any questions you may have after reading/watching the provided materials.
---
SURGERY
Preparing for surgery can feel overwhelming or scary if you don't know what to expect. You may have unanswered questions and worries that make you feel this way. Knowing what to expect will help you feel less nervous and more in control. On the day of surgery, you will check in and meet the rest of your care team. By now, you know your surgeon well, but on this day, you'll get to experience care from the many others who make our world go round. You'll complete all the necessary steps for pre-op with your nurse and even discuss the plan with your anesthesiologist.
Not only do we have an excellent team that understands the importance of patient care, but we also know the facility is part of the experience. In 2020, we began our remodeling of the surgery area, which has aided in our patient's overall satisfaction. With modern patient rooms, better recovery areas, and a comfortable waiting area for your support person, the experience at St. Cloud Surgical Center is top-notch.
---
RECOVERY
As a same-day surgery center, meaning you are discharged the day of, it is crucial that we set our patients up for success. Prior to surgery, you will receive a checklist of all the things you need at home and contact information for parties that can help you should you run into issues. Post-surgery, our nurses, who are specially trained in processes specific to joint replacements, will help you get moving again. And once you leave, our team will follow up with you to ensure you are making progress and nothing alarming is happening. Yes, even when you're gone, we are thinking about you!
For Dr. Sig, successful surgery outcomes rely heavily on the patient's experience. While rehabilitation is crucial for many of the surgeries he performs, the moments leading up to surgery where you're interacting with your patient are just as important. At St. Cloud Surgical Center, we utilize a team approach. Our physicians, anesthesiologists, nurses, and support team work together to ensure a seamless transition from admission to discharge. You will always be at the center of your surgical game plan.
If you are considering surgery with one of our physicians, please contact us today to discuss your options. We would appreciate the opportunity to care for you.
---