Ambulatory Surgical Center or Hospital: Where Should You Go?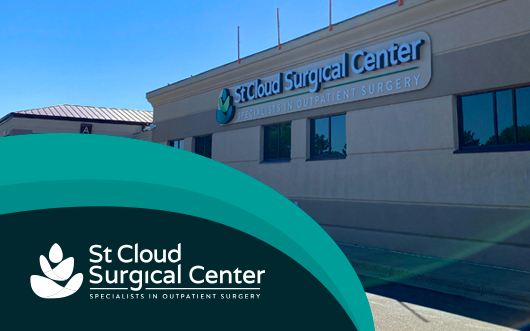 For many patients, their first experience at a freestanding surgery center is at our facility. In these cases, it is our job is to provide them with the knowledge to confidently choose a surgical center over a traditional hospital-based outpatient department. If you are thinking about coming to St. Cloud Surgical Center for your next procedure, continue reading. We think you'll find this information very helpful!
What is an Ambulatory Surgical Center?
By definition, Ambulatory Surgical Centers are modern-day healthcare facilities that have a primary focus on providing same-day surgical care. In the last 30 years, the roles and overall number of ASCs in the nation have increased dramatically. Ambulatory Surgical Centers have genuinely transformed the outpatient experience by providing a convenient alternative to traditional hospital-based outpatient practices. Not to mention, they have done so with a strong track record of quality care and positive patient outcomes!
What is the difference between an Ambulatory Surgical Center and Hospital?
Many of the workflows and procedures performed at both institutions will be the same. There will, of course, be some differences, but we both share a common goal of providing the highest quality of care. Many of the differences between the two are seen in the background operations.
Traditionally, a hospital-based outpatient department, or HOPD, is owned and attached to a hospital, whereas an ASC is a standalone practice with no hospital affiliation. This separation makes the regulations for ASCs and HOPDs different. Most of the time, patients see these differences reflected in the cost.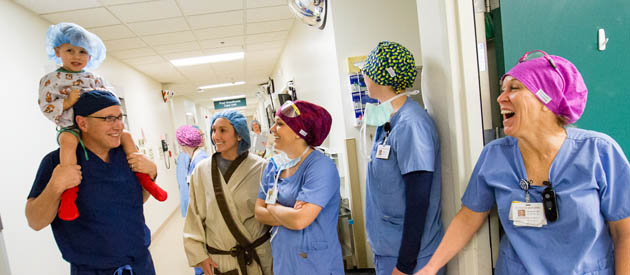 What is the cost of going to an Ambulatory Surgical Center?
Choosing an Ambulatory Surgical Center for your procedure will be more cost-effective than visiting a traditional hospital setting. The same procedure performed at both is reported to cost Medicare 47% less at an ASC than an HOPD. That is a significant difference and will show in your pocketbook!
NOTE: The cost of a procedure will vary from person to person, depending on current medical coverage.
What are the advantages of an Ambulatory Surgical Center?
ASCs have been shown to have greater efficiency with no differences or higher complication rates when compared to the traditional hospital setting. At centers like ours, we have a narrow scope allowing for more specialized care. Additionally, since centers are not owned by a hospital but rather providers, there is a greater sense of autonomy and alignment in physicians and center goals. Patient above profit is the primary focus at an ASC.
What surgeries can I have done at St. Cloud Surgical Center?
At St. Cloud Surgical Center, we offer a variety of outpatient procedures and specialties, including:
Dental including Pediatric
General
Hand
Ophthalmology (Eyes)
Oral
Orthopedic Surgery including Joint Replacement
Podiatry
Spine – Pain Management
Why do patients love the St. Cloud Surgical Center?
It is our experience that patients find the highly specialized care and advanced technology offered at our facility results in a higher satisfaction rate. Here are some other reasons patients choose the St. Cloud Surgical Center:
Easy Parking
Friendly Faces
Newly Remodeled OR's
Knowledgeable Physicians
Quality care is provided every step of the way!
At the end of the day, no matter where you go, the goal of your selected facility should be to provide quality care for patients, serve physicians, and improve healthcare in America. This is exactly what we strive to do at St. Cloud Surgical Center. If you are considering a procedure at our facility, please contact us for more information.
[SOURCES]
https://www.ascassociation.org/advancingsurgicalcare/asc
---