Overcome Hip & Knee Pain with Mako Technology  – May 7th, 2019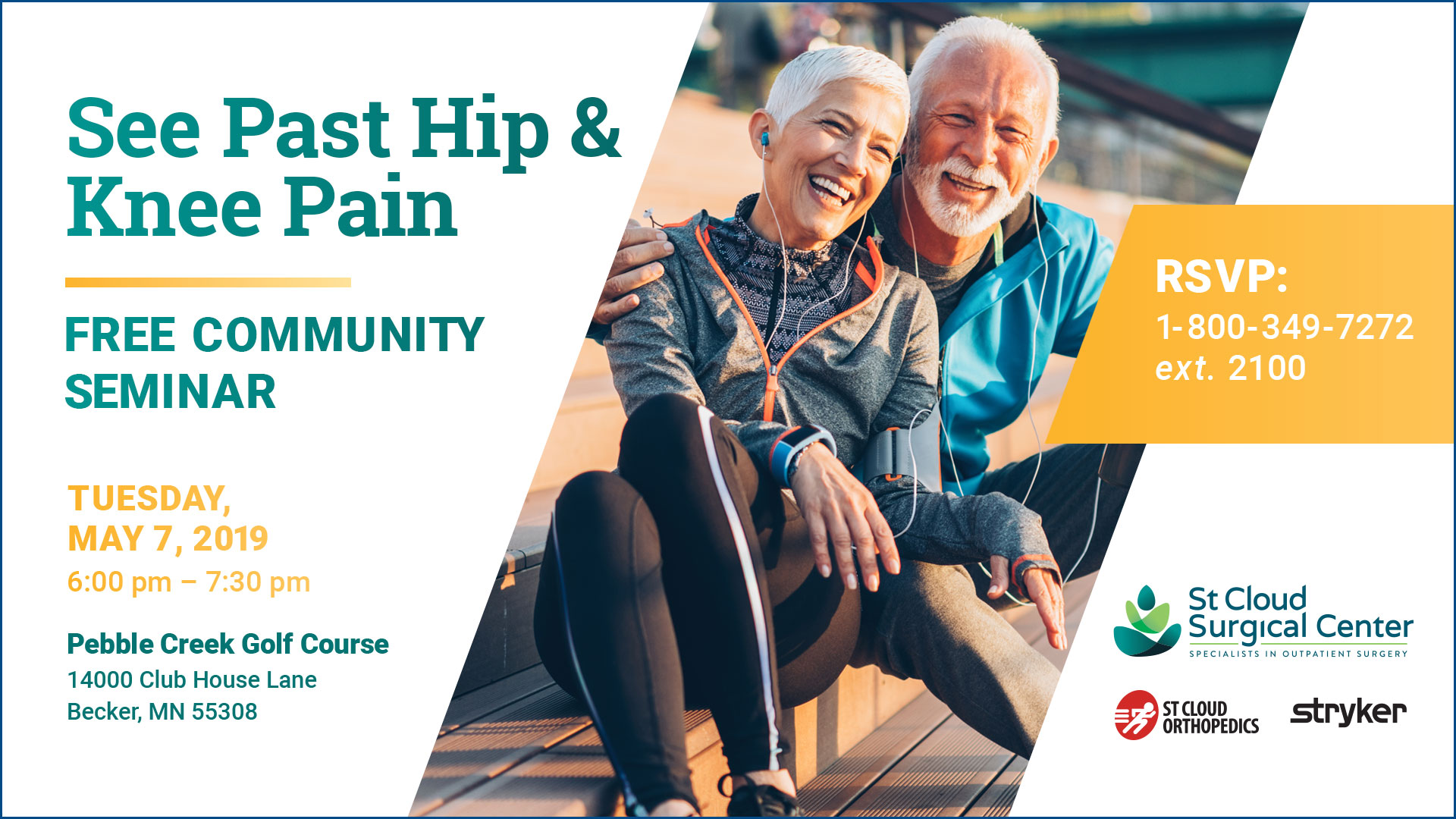 If you or a loved one is curious about hip or knee surgery, we invite you to join us for a free seminar to learn more about the revolutionary Mako Robotic-Arm Assisted technology! This medical breakthrough helps surgeons provide patients with a personalized surgical experience. A 3D model of your hip or knee will be used to pre-plan and assist your surgeon in performing your joint replacement surgery.
Learn more and get your questions answered! Light appetizers and refreshments will be provided!
RSVP via Phone: 1-800-349-7272 ext. 2100
When:
Tuesday, May 7th, 2019
6:00 pm – 7:30 pm
Where:
Pebble Creek Golf Course
14000 Club House Lane
Becker, MN 55308