Quest For Affordable Surgery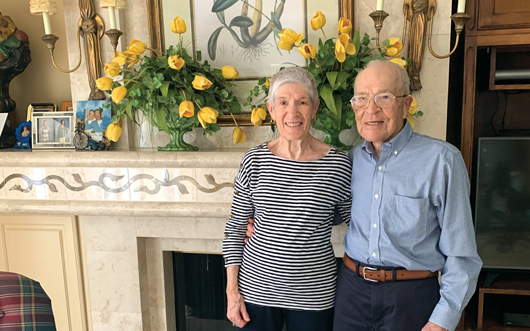 Dr. Joseph Belshe worked as an anesthesiologist in rural Minnesota before founding St. Cloud Surgical Center in 1972 – the 2nd outpatient surgical center in the US and 1st in Minnesota.
"The surgeons I worked with were searching for a less expensive and better way to do simple surgeries outside of the hospital. With modern anesthesia, I knew it was possible," said Dr. Belshe. From finding a facility and acquiring licensure from the State to convincing insurance companies to come on board, Dr. Belshe diligently followed his calling. As he celebrated his 100th birthday this year, Belshe continued to credit the "good people around him" for his
success."
We hired and worked with only the best – excellent surgeons, exceptional nurses, and top-notch administrators," recalls Belshe. One of those exceptional nurses was his wife, Mary. The Belshes hope to travel from their home in Florida to celebrate St. Cloud's Surgical Center's 50th Anniversary next year. Known for exceptional customer service and quality assurance, St. Cloud Surgical Center is AAAHC (Accreditation Association
for Ambulatory Health Care) accredited and serves approximately 10,000 patients every year.