Mako Robotic-Arm Assisted Surgery for Knee and Hip with Dr. Andrew Mulder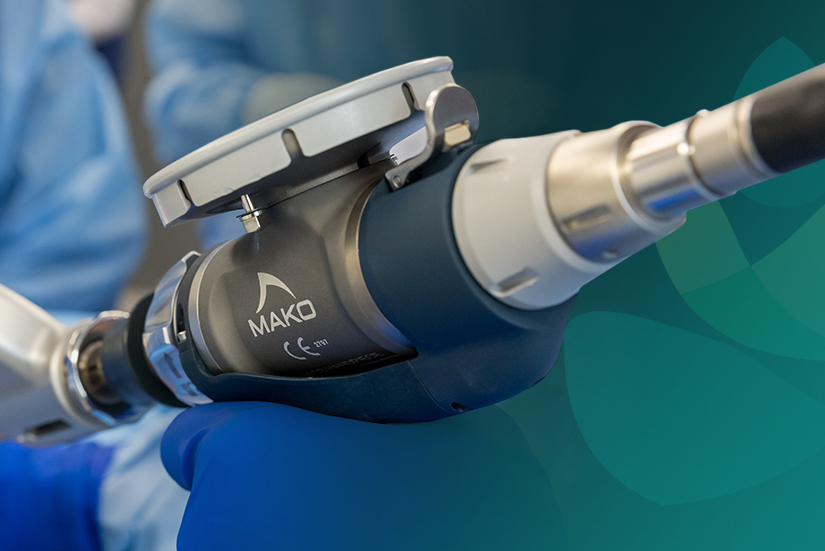 Mako SmartRobotics™ is a smart solution for joint pain, where surgeons see more, and you keep more.
Not only is Dr. Andy Mulder a renowned orthopedic surgeon specializing in hip and knee replacement surgery, he's also an excellent conversationalist. We recently sat down with Dr. Mulder to talk about all things Mako SmartRobotics™ and how the technology is helping the patients at St. Cloud Surgical Center get back to living a healthy lifestyle at any age!
For Dr. Mulder, being an orthopedic surgeon incorporates the best of both worlds that medicine offers: the relationship side with patient care and the physical side with surgery. When choosing a specialty in orthopedics, hip and knee was an obvious answer. Both allow for fairly immediate change. You come in with a worn-out joint and leave with a shiny new one. Dr. Mulder stated that hip and knee replacements aren't slowing down! It's estimated that by 2030, orthopedic surgeons will complete over one million knee replacements and half a million hip replacements yearly.
The number one culprit of joint pain: ARTHRITIS
While other factors can contribute to the wear down in our joints, it is widely accepted that the most common cause for joint replacement is arthritis. Osteoarthritis, rheumatoid arthritis, osteonecrosis, and post-traumatic arthritis are the most common forms of this disease. When you have exhausted all other conservative treatment options and continue to experience significant pain, stiffness, or problems with the function of your joint, surgery will most likely be the next step.
The goal of a total joint replacement is to relieve pain and make it possible to perform daily activities again. At the St. Cloud Surgical Center, we use Mako SmartRobotics™ for total hip and total or partial knee replacements. While the world of robotics is still relatively new and can be intimidating for patients, Dr. Mulder likes to remind patients it's just a tool. In the world of orthopedic surgery, there are many tools – hammers, screws, and now robots!
How Does Mako Robotic Surgery Work?
Mako SmartRobotics™ uses a 3D CT-based planning software allowing your surgeon to learn more about your anatomy and create a personalized joint replacement surgical plan. That's right; this is a custom surgery plan! During surgery, your doctor will be guided by Mako's AccuStop™ technology only to complete the pre-determined plan. Ultimately, your surgeon will cut less with Mako by completing the procedure precisely as planned. When using this technology, you can expect your surgery to be highly efficient, safer, and accurate. Early studies even show that recovery may be quicker with Mako!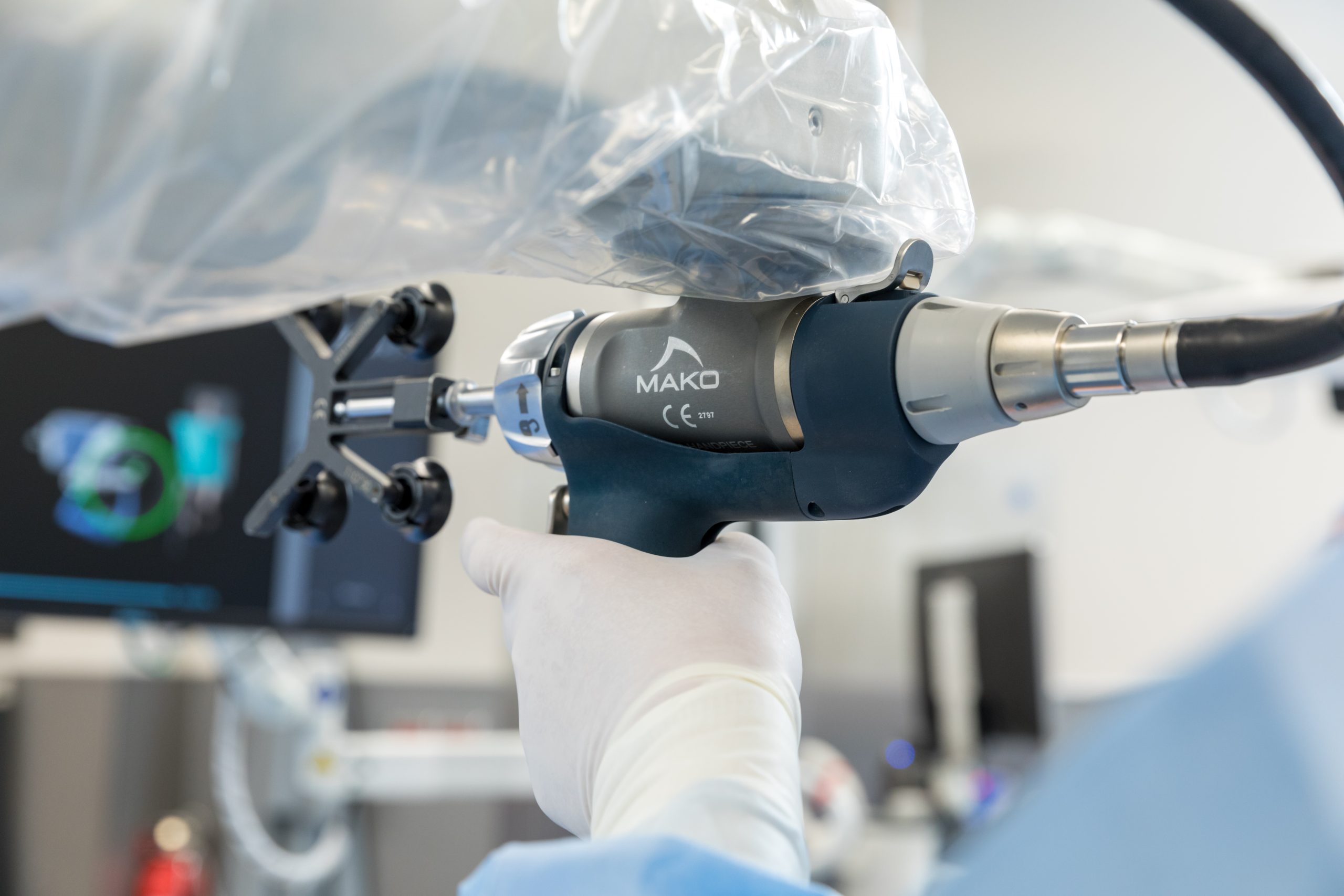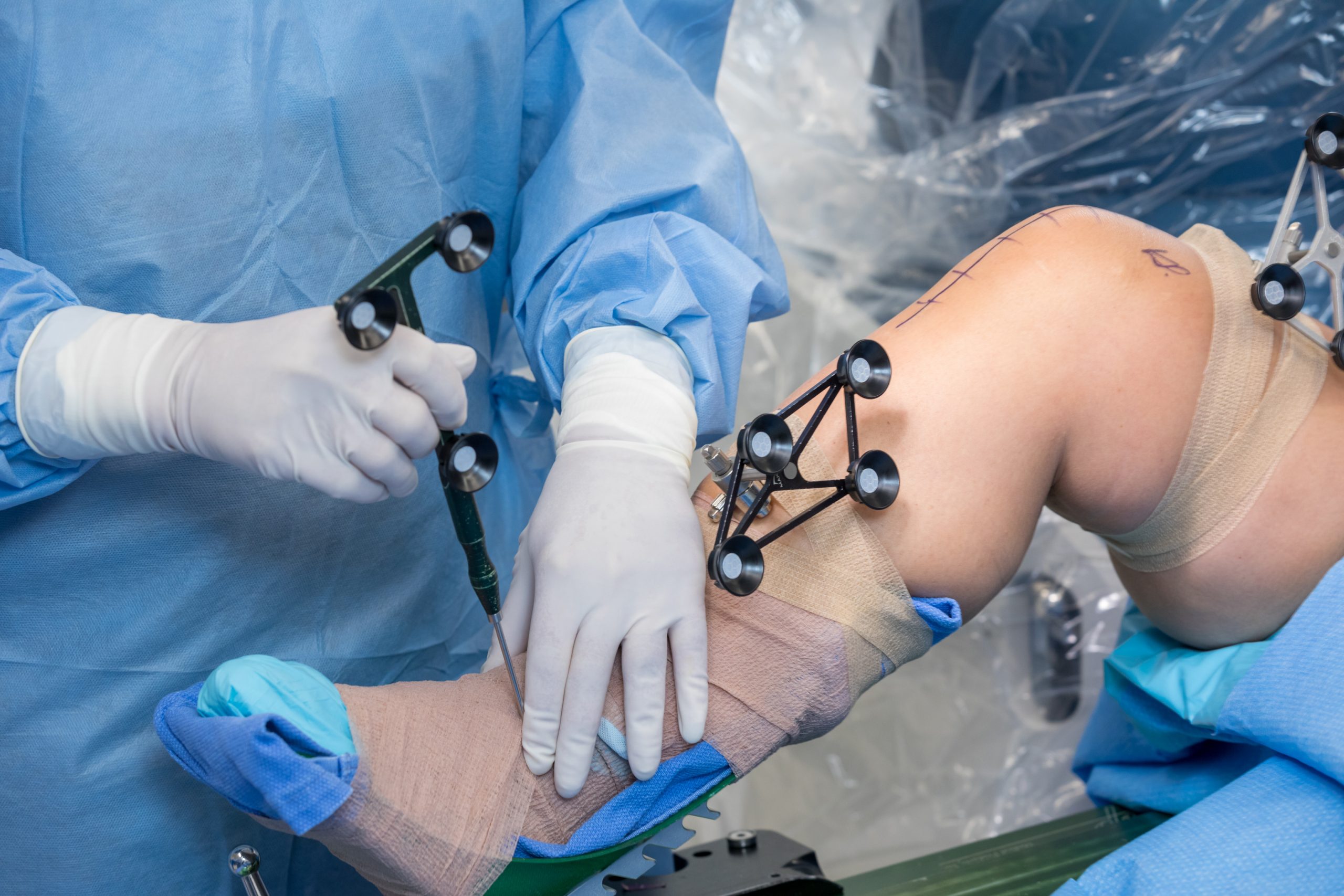 St. Cloud Surgical Center is a special place to have your joint surgery. Not only have we been named the number one surgery center in Minnesota, we have a combination of culture and reputation that is a cut above the rest; just ask Dr. Mulder. In his words, "The technology and training of surgeons can be found elsewhere, but what sets us apart is the ability to do world-class joint replacements in an outpatient setting at high volume."
In short, we offer an efficient, cost-effective joint replacement in an outpatient setting that doesn't exist anywhere else. Learn more about Mako and Dr. Mulder in the video below.
For more information on Dr. Andrew Mulder and his current practice, visit St. Cloud Orthopedics.
SOURCES: