March Is National Colorectal Cancer Awareness Month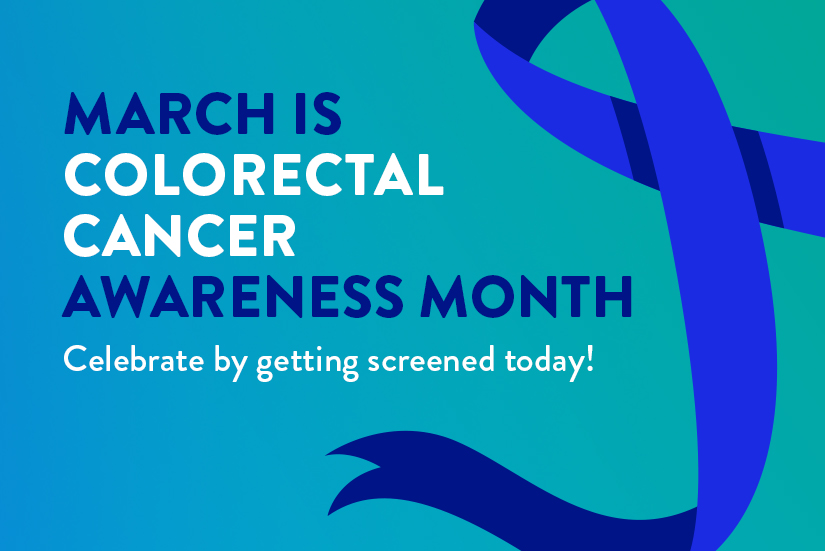 Colorectal cancer, or CRC, is the second deadliest cancer in the United States. It can affect any age, gender, or fitness level. No one is immune to being diagnosed with colon cancer. In most cases, colorectal cancer occurs in people ages 45 or older but can affect younger patients as well. That is why every year in March, we spotlight the disease in hopes of inspiring more people to get checked starting at age 45.
Why should I have a colonoscopy?
With 1 in 24 people being diagnosed with colon cancer in their lifetime, it is extremely important to get screened. Through years of research, we know screening is the number one way to prevent or detect the disease. Screenings, as recommended by your doctor, could save your life!
Screening can:
Find the warning signs of colon and rectal cancer, letting doctors take action to prevent the disease.
Find colorectal cancer early, when treatment is most effective.
Source: Colorectal Cancer Alliance
Screenings at St. Cloud Surgical Center
Colonoscopies play an important role in colorectal cancer prevention. A colonoscopy is a minimally invasive, safe procedure used to evaluate the colon for cancer and other gastrointestinal symptoms, such as rectal and intestinal bleeding, abdominal pain, or changes in bowel habits.
During your colonoscopy, you'll receive sedation to minimize any discomfort.
At St. Cloud Surgical Center, we use advanced, high-definition endoscopic equipment to screen the entire length of your colon. Should we detect any abnormal growths — called polyps — we'll remove them and send them to the lab for analysis.
We know this can seem overwhelming and, at times, scary, but there is nothing to fear when having a colonoscopy. If you're still struggling with anxiety or fear, check out this blog post about Colonoscopy Myths to calm your nerves!
How can I encourage others to be screened for CRC?
You might be asking yourself, if colorectal cancer is highly preventable with screening and highly treatable when caught early, why is it the second deadliest cancer in the U.S.?
There are many answers to this question, but one reason is lack of awareness. Since the year 2000, groups like the Colorectal Cancer Alliance have been fighting for CRC awareness, and with the help of thousands of patients, survivors, caregivers, and advocates around the country they have been doing just that!
Become an advocate by:
Getting loud on Social Media. Follow @stcloudsurgicalcenter and @ColorectalCancerAlliance on Facebook to stay educated and share posts with family and friends. 
Wearing blue! Learn more about what the color blue means to the colorectal cancer community here. 
Talking to your loved ones. Express how much it means to them that they take care of their health, especially if they are on the fence and over the age of 45. 
For more information about colonoscopies at St. Cloud Surgical Center, fill out our easy Colonoscopy Screening Request form at the bottom of the page. No referral necessary!
Sources:
https://www.ccalliance.org/colorectal-cancer-information/what-is-colorectal-cancer